Derek Zimmer – President and CEO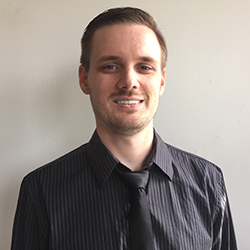 Derek is a privacy activist, hacker and mathematician. He started his first business in 2000, selling hand-designed PCs to gamers, engineers, and businesses. In 2012 Derek helped found VikingVPN, a VPN service focused on speed, security, and privacy in response to the increasing problems with surveillance on the internet by marketing entities. The May 2013 disclosures by Edward Snowden motivated him to work in the privacy and infosec sector full-time, and to focus his work on countermeasures against advanced persistent threats like governments.
He has personally funded the entirety of the startup costs for OSTIF. He truly believes that the only real response to the death march of surveillance is technological in nature, not political. The ultimate goal of the OSTIF is to liberate the citizens of the world from the oppression of information.
In his free time, Derek enjoys nature, relaxing on a nice patio, reading, dining at new restaurants, travel, art, music, movies, theater and all forms of digital entertainment.
Get Derek's PGP Public Key
Amir Montazery – Vice President – Business Development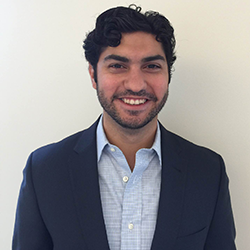 Amir is a Chicago native that started his first business at 10 years old. While studying Finance at the University of Illinois, Amir gained exposure in wealth management and derivatives trading. Upon graduating, he moved to the San Francisco Bay Area to work for multiple startups in the digital marketing and education space. After a short but enlightening tour on the west coast, Amir came back to Chicago to pursue an MBA and currently works as an IT Auditor focusing on governance and information security.
In his free time, Amir enjoys swanky cocktail lounges and finding new restaurants to try. Also, Amir is passionate about self improvement through improving and empowering others. He firmly believes OSTIF is the ultimate empowerment tool for the masses, as improved open source technology puts the power back into the hands of the best people.
Zachary Graves – Vice President – Design
Born and raised in rural southeastern Ohio, Zach grew up on a beef farm. His parents were both teachers which led him on the path to study math education at Ohio University and landed him his current profession as a math teacher in Chillicothe, Ohio. Aside from his teaching profession, Zach has independently worked with graphic design and website management, and has always had a passion for drawing both digitally and on traditional mediums.
Zach's hobbies include golfing, drawing, skydiving, PC gaming, and working out. He currently competes annually as a men's physique competitor and hopes to grow his fitness career and become a personal trainer in his free time.
Samara Renovato – Intern – Public Relations and Social Media Management
Samara grew up in Aurora, Illinois, a western suburb of Chicago. After graduating in the top 1% from her high school, West Aurora High School, she continued my education at The University of Chicago. She is currently a third year pursuing her B.A in Psychology. At UChicago, she am the Vice President of New Member Education of Alpha Omicron Pi, where she is the liaison between the incoming members and the previously joined ones. Holding this position, she has learned the importance of upholding an image and demonstrating transparency (which comes in handy in her current position at OSTIF).
Some of her hobbies include painting, trying out new restaurants throughout the city, and watching crime/murder mystery shows on Netflix.
As Benjamin Franklin wisely said, "the man who trades freedom for security does not deserve nor will he ever receive either." I believe that OSTIF has the ability to successfully provide the technological world with both."
OSTIF Advisory Council
Our advisory council is a group of volunteers who offer advice in their fields of expertise to OSTIF. Their experience and wide field of knowledge help us manage our organization, problem solve, and advance our goals. These volunteers get monthly updates of OSTIF activity and offer their advice and opinions for management to consider when big decisions are being made about the organizations direction or actions.
Each advisory council member is listed below, showing their name and field of expertise or other organizations that they are members of that bring relevant experience to the council.
Caleb Chen – Director of Marketing – Private Internet Access
Samuli Seppänen – Community Manager – The OpenVPN Project
Haley Van Lahr – Project Manager – Adage Technologies
Mounir Idrassi – Lead Developer – VeraCrypt
Daniel Davis – Community Manager – DuckDuckGo